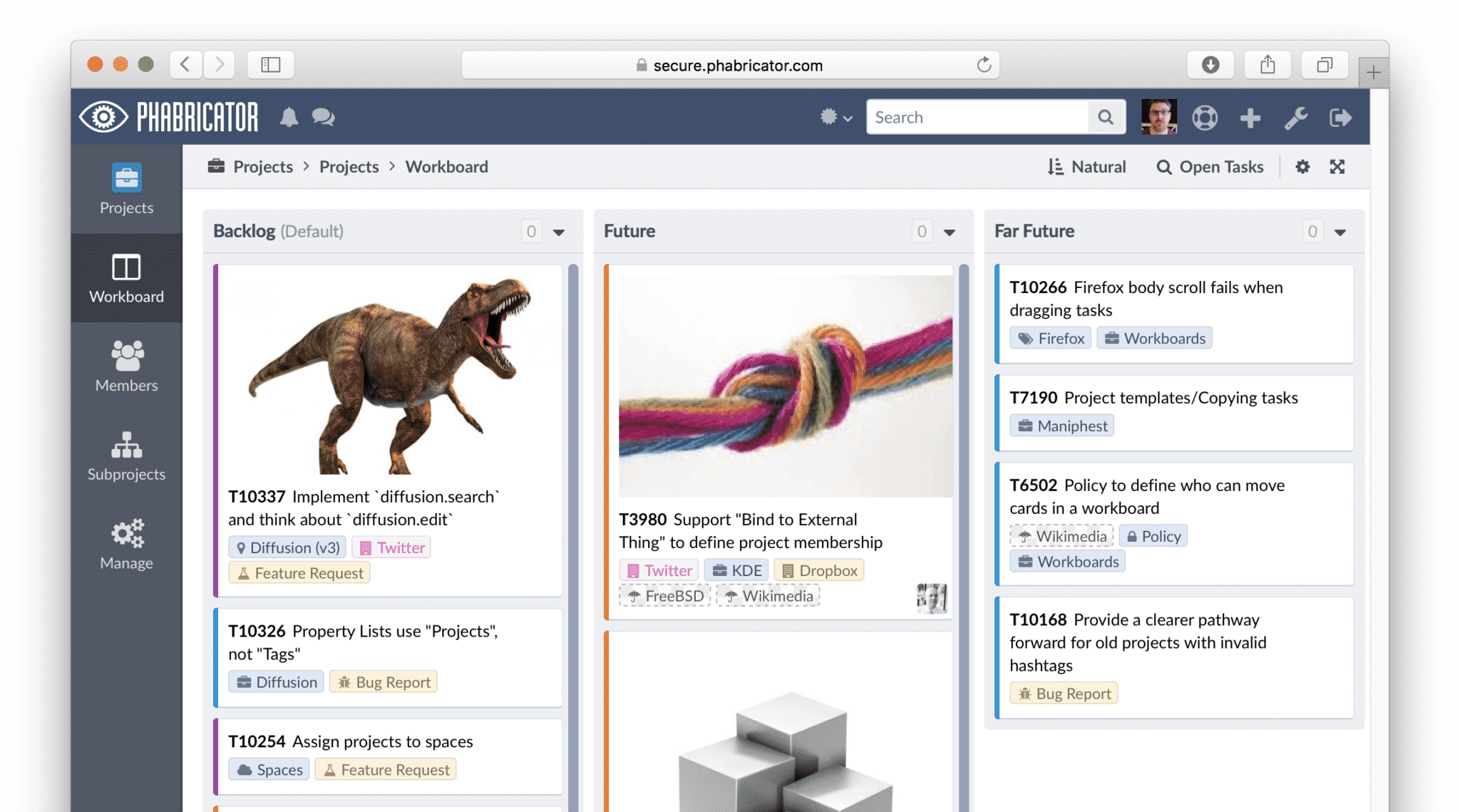 03 Jan

Update on Open Source Project Management Solutions

We previously wrote a blog post on Open Source Project Management Solutions to review large range of open source solutions.

We recently came across a open source project management solution that actually encompases a great deal more features, is open source, and super easy to install on any server.
Phabricator
The user interface for Phabricator takes the cake on being a system that truly allows all the functionality needed for proper Project management. While there are less community related plugins the existing tools that are available with apps that help you manage tasks and sprints, carry out code reviews, document everything in a wiki. Not to mention a chat system and the ability to review designs.
Finally, their github repository is constantly being updated and they are definitely active on their own bug tracking system.
Overall, we give Phabricator a blazing 12/10 for not only taking into consideration the user and ease-of-use but also packing this open-source software with a complete suite of tools to get any project off the ground.
Shane Bill has been working in the web consulting industry for well over 20 years. He is passionate about the empowerment of community organizations, individuals, and businesses in being able to reach their goals through online tools. Shane's experience has led him to help build greater cloud infrastructure, system support, revamped websites, and much more. He is passionate about keeping up-to-date on the latest technology changes, and helping others advance their projects through this knowledge! Shane contributes frequently to various online FAQ sections and Drupal modules to help others reach their goals and resolve issues.